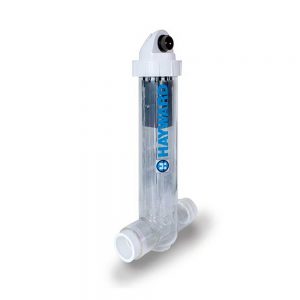 Sunseeker Pools only use the best quality and most energy efficient pool chlorinators when building your pool; Haywood Pool Chlorinators.
Speak to our friendly team members about your pool chlorinator and we will ensure you get the best deal with our bulk buying power.
With a chlorine generator you no longer need to purchase, transport, store or manually add chlorine as part of your routine maintenance.
Sunseeker Pools can offer advice in choosing the right pool chlorinator for your pool size and its usage. For first class quality and service, and superior concrete swimming pool construction, call Sunseeker Pools today on 0421 906 162, and get the pool you have always dreamed about.